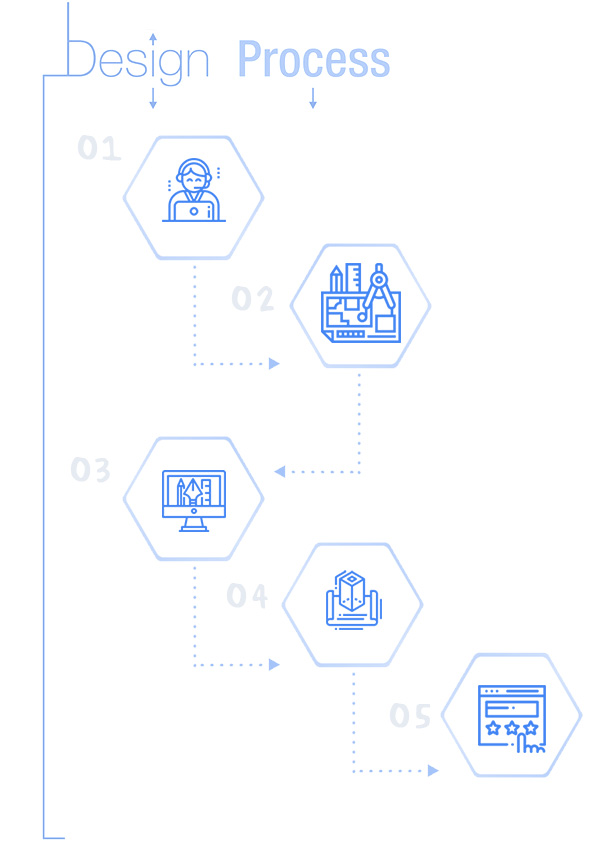 Online Marketing Strategy
We work with our clients for marketing their product and provide them an insight of what they are looking for. We help them find a sustainable marketing strategy that will benefit in further growth.
Creative Development
At this step, we work with our clients to create a website keeping in mind the online marketing requirements for the project. We provide our input in visual designing of the website with the view to improve traffic towards it.
Similarly, copywriting of web and landing pages, custom forms, email messages and offers are some of the other aspects we look for our client to market their product.
Deployment of Multivariable
After analyzing and strategizing various aspects of digital marketing required to boost your business is the time to deploy them all to finally actualize the returns in business.
Optimization of Content
This is where everything comes in before finally after launching the strategized methods and the decisions regarding future propositions is made for bringing in the leads again and again.
Request your project's estimate
Get a free cost estimate.
No obligation
We keep your brilliant ideas safe.
We will get back to you with details about next steps.