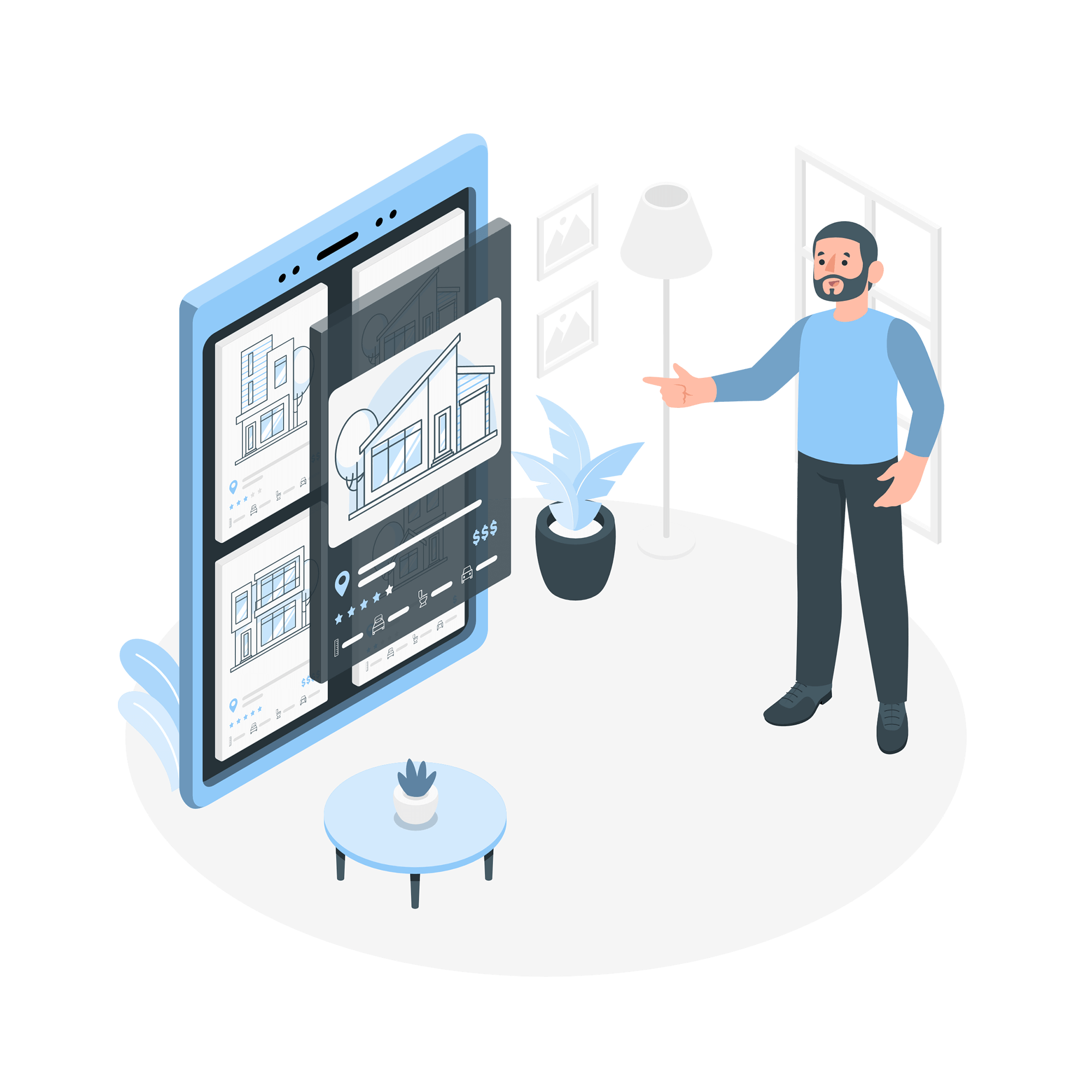 The list of advance technology solutions for real estate sector-
Specialized solutions for brokers, lenders, and property holders and agents.
postings and listings of property under related categories.
lead generation services.
Advanced facilities for searching properties.
Notifications and listing facilities for properties.
Managing and advertising real estate web portals.
Technological intervention in real estate applications.
E-commerce integration with real estate websites.
Dedicated Software solutions for status-monitoring, broker statistics and auto-feedback.
Request your project's estimate
Get a free cost estimate.
No obligation
We keep your brilliant ideas safe.