Advantages of IoT Solutions in Business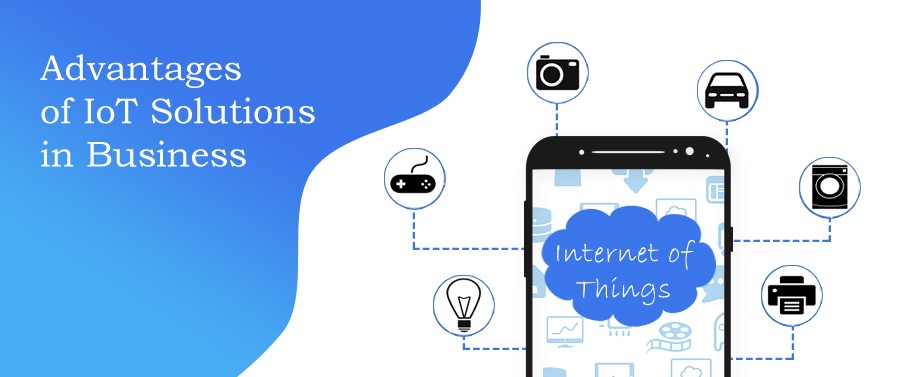 Advantages of IoT Solutions in Business
The internet of things (IoT) is probably one of the most promising technological inventions of our time. The concept of connecting devices and gadgets with each other collecting, transmitting and storing data is benefiting mankind in a number of ways. IoT is embraced by number of devices including smartphone, thermostats, cars etc. It enable users to remotely control multiple devices at home or office through real time data exchange. IoT has changed the way we live and work today and it seems to be making great changes in the coming future as the technological inventions are taking place with each passing day. Businesses specifically would be in great benefits as they could leverage the IoT technology for collecting data, driving innovation and to stay ahead in the competition. Other than that, there are various other benefits that Internet of Things has got for the businesses. Some of them are given below.
Generates Newer Opportunities
IoT being a smart invention has the potential to transform the way world approach towards businesses. It has opened doors for newer opportunities. The enterprises today are developing advance business models and services that can help them in improving the quality of projects and generate more revenue. Business are trying to leverage IoT as a system and is looking for utilizing its scope beyond connectivity.
Better Utilization of Resources
IoT helps business maintain a good connectivity between equipments, tools and machinery through sensors in order to keep a proper track of their assets and to utilize them the better way. The same would also help businesses locate any problematic issue with the asset before hand and thus utilize asset the better way.
Real Time Operations
IoT offers the most insightful operational experience to the businesses through connecting the maximum number of devices to the internet. The same would help business save a huge sum on operational and marketing cost. It also reduces the downtime required for the maintenance of an organization.
Adds More Safety
IoT services offers exceptional connectivity between the devices which includes cameras and video cameras that helps in further monitoring workplace and improving safety for the labors and workers. It also helps you protect threats that can cause physical harm at the workplace through coordinating team to resolve the issue over IoT connectivity.
Increases Productivity
Profits in business are evaluated through increase in productivity.
IoT helps in improving labor efficiency, avoid skills getting wasted while improving productivity in business.
Cost Effective
IoT solutions being smart systems that can help you monitor and control unnecessary usage in the manufacturing and ind
ustrial business environment including electrical costs and on other day to day operations. IoT can also be equipped to predict failures and the misalignments on part of production minimizing downtime and saving big on operating cost.
Conclusion
The above points are some mere examples of how IoT seems to be making a positive impact on businesses. However, the concept has much broader scope. When strategized and executed properly, IoT solutions can make a deeper impact and hence will be extremely beneficial for your business.