Target Audience Online 5 Reasons to Use Instagram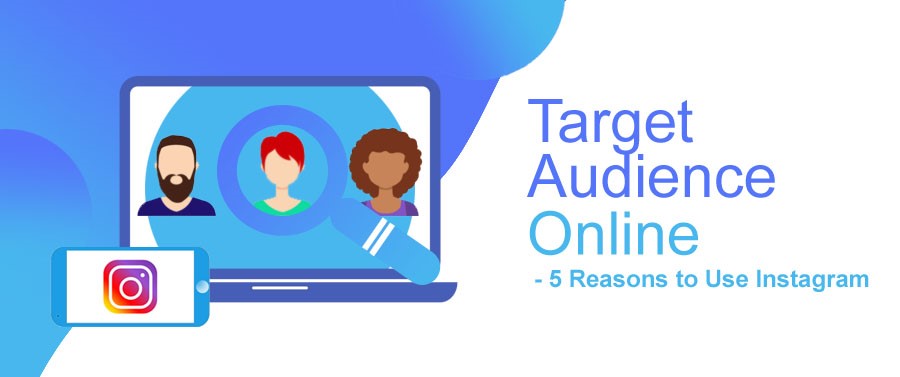 Target Audience Online – 5 Reasons to Use Instagram
Marketing is important for any business as it allows businesses to establish long lasting relationship with the audience and improve their sales. It is an ongoing strategy that helps business to grow and flourish. While there are lot of effective ways to market your brand and products, social media channels are making a lot of hype these days. Facebook, twitter and instagram are the social networking sites that can help in providing massive presence and visibility to your products. Out of all, instagram specifically is one channel which is currently blooming and is used by millions of users online. Therefore, it serves to be most effective advertising and marketing platform for any business.
Given below are 5 major reasons why business should target audience online using Instagram.
Users' Favorite Social Networking Platform
Any business would want to advertise its products on a platform that caters maximum user visibility. And what can be better than instagram, that has been recorded for having the presence of 800 million people. Out of which 500 million people visits the platform every day, sometimes multiple times in a day. Having such a massive and dedicated viewership, any business would get to meet the ultimate success without even making much efforts.
Platform for All Size Business
With a huge user base, Instagram can turn out to be an ideal marketing platform for any size business be it large and a well established brand or a small home shop which is just getting started. Of course, success is not something that can be achieved overnight, it is something that takes consistent efforts, has to be in the public eye to make an impact. Maintaining one post a day on instagram and working towards making your brand better and better would help your business thrive in a very less time.
Help in Making Direct Money
Instagram lends great help to the startups allowing them to add shopping posts. It allows businesses to add products posts with links including product description, price and the facility to shop it now. This will help you establish your online store and would enable you make actual sales directly using instagram.
Facilitate Influencers Marketing
Instagram allows you to market your brand and its related products using influencer marketing. Influencers are basically individuals who have established their name on social media are often seen promoting brands or products via instagram. Having a well-known influencer on board will help you spread word for your company or product to the millions of followers, improving sales to the whole unexpected level.
Allows Promotion through Hashtags
In today's competitive era, it is hard to grab users' attention for one particular brand even on a platform like instagram that promotes a number of businesses everyday. This is where Hashtags can help companies separate themselves from the rest of the crowd. Popular instagram Hashtags includes #LetsDoLunch by Domino's and #ThrowMeBack by Expedia. These Hashtags often get these companies more recognition and make the desired impact.
The Concluding Note
Every company need social media to communicate with their audience and to establish themselves as a brand. Instagram is an essential part of marketing, providing boost to your SEO, increasing leads and sales. However, it is important to choose the influencers correctly if you are willing to make the desired impact on your selected audiences.