UX Design Hot Trends for 2019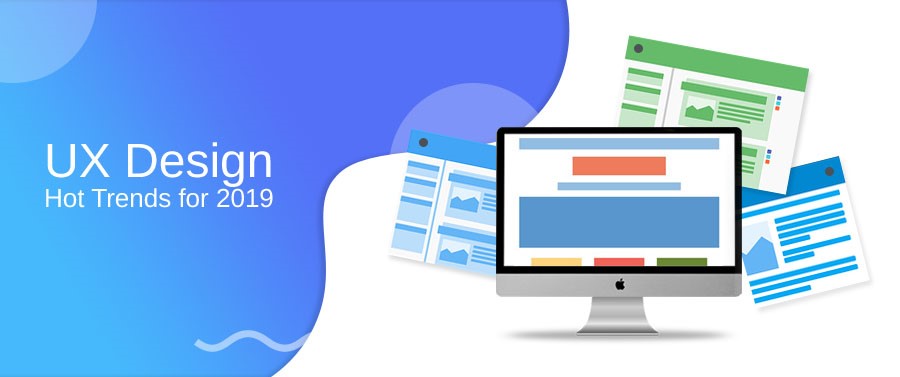 UX Design Hot Trends for 2019
In today's rapidly growing business environment, UX design plays a very important role. UX basically denotes user experience over a website or a system on web. UX is important as it helps satisfy users visiting your website through providing them a memorable experience. Leaving an impact on users mind through a memorable UX design can help gain consumers loyalty. The aim is to keep people engaged in your brand and make them pursue your products and services. A great UX design makes your website/system pleasant to use and thus increases the chance of consumer satisfaction.
Understanding the importance of users interface for a website, there are various UX design trends that gets introduced or evolved every year. Here, lets take a peek at some of the most striking UX trends for the year 2019 .
Voice User Interface
One of the major development in terms of UX designs has happened in the form of voice user interface, the one that allows users to interact through voice or speech commands. For example, Alexa and Siri are the two most common examples of VUIs working these days. User intera
ction with voice is different than the one over graphics hence it is difficult to create user experience for VUIs. The designer needs to go through the intricate details of the medium and make sure that the type of UX meets user expectation.
UX Storytelling
In current explorative scenario, UX design is not just a requirement for website but is now an expectation. Therefore, UX needs to be something which is capable of grabbing users' attention and meet their expectations. Seeking human natural inclination towards stories and create empathy with the users, the designers led to the development of storytelling UX that will help your brand stand out in crowd and thus gain more success. However, it is very important to learn how to incorporate the story while designing the UX as it serves the huge purpose of gaining success to the business.
AI for Personalized Experience
With the advent of machine learning and artificial intelligence, businesses can now invest in making UX designs that provides more personalized experience for the users. Using AI, UX designer can work on inventing something that will grab users attention for good. It about collecting information regarding user behavior and collaborating it with the designer's effort to provide users what they want in order to make them like and invest in your brand.
UX to Drive Business
Although the above discussed trends will render great support in driving success for your business, a lot of companies are designing UX based on discovering high return on investment. The kind of UX design is capable of driving massive growth and is clearly great for any business.
Conclusion
In an increasingly digitalized world, where humans are seen spending more time with gadgets than with each other, UX design pays a way to a system or a website to connect with its audience. It benefits businesses with increases customer retention and even with a profitable market share. If you are willing to seek success for your business then the above UX trends 2019 will serve you a great way for the same!